Mikrotik is good hardware for cheap, which suitable for most home networks. I've been using Mikrotik for few years, the same hardware for so long. Luckily Mikrotik keep push update even to the older version, my Mikrotik even supports the upcoming Mikrotik 7.
To able to upgrade the router, we must have admin privileges.
Login as admin or any user with admin privileges. The Mikrotik usually set up as the gateway, to check the IP address use ip route command from your Linux box.
default via 192.168.88.1 dev wlp3s0 proto dhcp metric 

600
from output above 192.168.88.1 is my gateway, if your setup different please consult with people who set it up.
Click System -> Packages click the Check for updates to check if any new update available to download.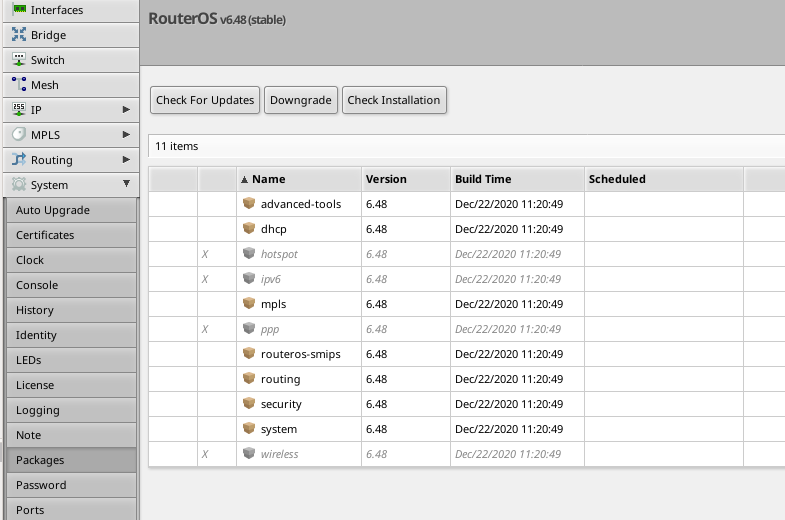 it may take a minute to check the update.
New update available to download.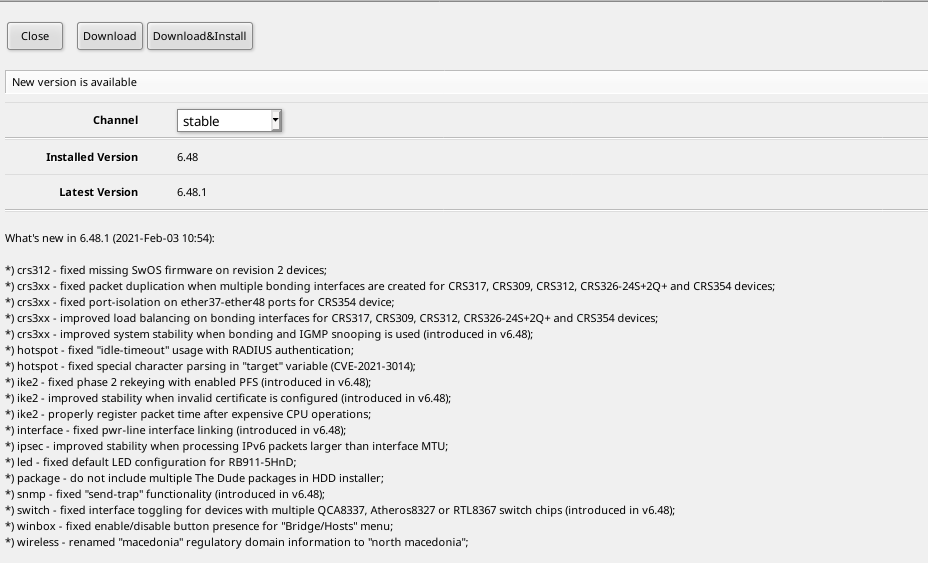 to install the update right after download finished, click Download&Install button. Beware it'll take your internet down for few minutes. I recommended upgrade the router after working hours.
That's all, keep in mind to use the stable one, because it more battle test than other versions which intended to the more experience people.